Austin Scottish Rite Theater since 1871
Our parking lot is immediately to the east of the theater, at 18th and Colorado.
From the south take 15th Street to Colorado.
From the north take MLK to Colorado. Keep in mind that 18th Street is one way, so you cannot get to our parking lot from Lavaca by taking 18th Street. From Lavaca or Guadalupe Streets, take 17th to Colorado.
If our lot is full, metered street parking is widely available on evenings and weekends. Additionally, there is a state parking lot between 16th and 17th streets and the Bullock Museum garage, just across the street, is open to the public.
Contact us and we guarantee best solutions tailored just for you!
Camp General Information:
207 W 18th St., Austin, TX 78701
Limited theater parking at 18th & Colorado. Coin-metered street parking nearby.
This project is supported in part by the Cultural Arts Division of the City of Austin Economic Development Department.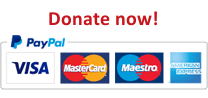 © Austin Scottish Rite Theater 2012-2021